FEATURE STORY
Feature story
Bringing the joy of hearing to everyone
Enabling people to hear well has always been the heart of what we do at Sonova. And wherever someone's journey towards better hearing begins, we want to be there for them. From personal audio devices to audiological care, hearing instruments and cochlear implants, customers can choose what's right for them through life. Each of our brands uses the most innovative technology and approaches to bring the joy of hearing to millions of people across the world, every day.
We want Sonova to have the best solutions for every stage of the hearing journey.
The best sound, anywhere
Our Consumer Hearing business offers a better hearing experience long before somebody may need a hearing aid. The Sennheiser brand 1) is recognized worldwide as "the future of audio", guaranteeing high-quality sound in its audiophile, premium true wireless headphones and earbuds.
Sennheiser headphones and hearing aids from Sonova brands such as Phonak and Unitron already have much in common, including state-of-the-art sound, comfortable fit, long battery life and noise reduction. Combining the best of both worlds opens up new possibilities for better hearing.
Early entry hearing devices such as Sennheiser's Conversation Clear Plus earbuds integrate hearing technology and audiological expertise, making conversation easier in noisy environments. This is just one example of how our personal audio devices enable people to hear the world how they want to – and with the best possible sound.
FEATURE STORY
"My passion for music and Sennheiser make a great match."
Milan Schlegel, Sennheiser customer and Sonova employee, Germany
Sound quality is all-important to Milan because music is his inspiration in life. He's been making music since the age of 12. When he's not recording or mixing tracks in his studio at home, Milan takes music with him wherever he goes. Milan wants to hear every detail, which is why he wears headphones from Sennheiser's audiophile range. Milan's Sennheiser HD 650 headphones let him tune into what he wants to hear.
He says, "I'm a sound geek. I like to deconstruct how music has been created and for that you need the best headphones." As a lifelong fan of the brand, Milan was delighted when a job came up doing PR for Sennheiser audio products as part of Sonova's Consumer Hearing unit. Personally and professionally, he's living his passion for great sound.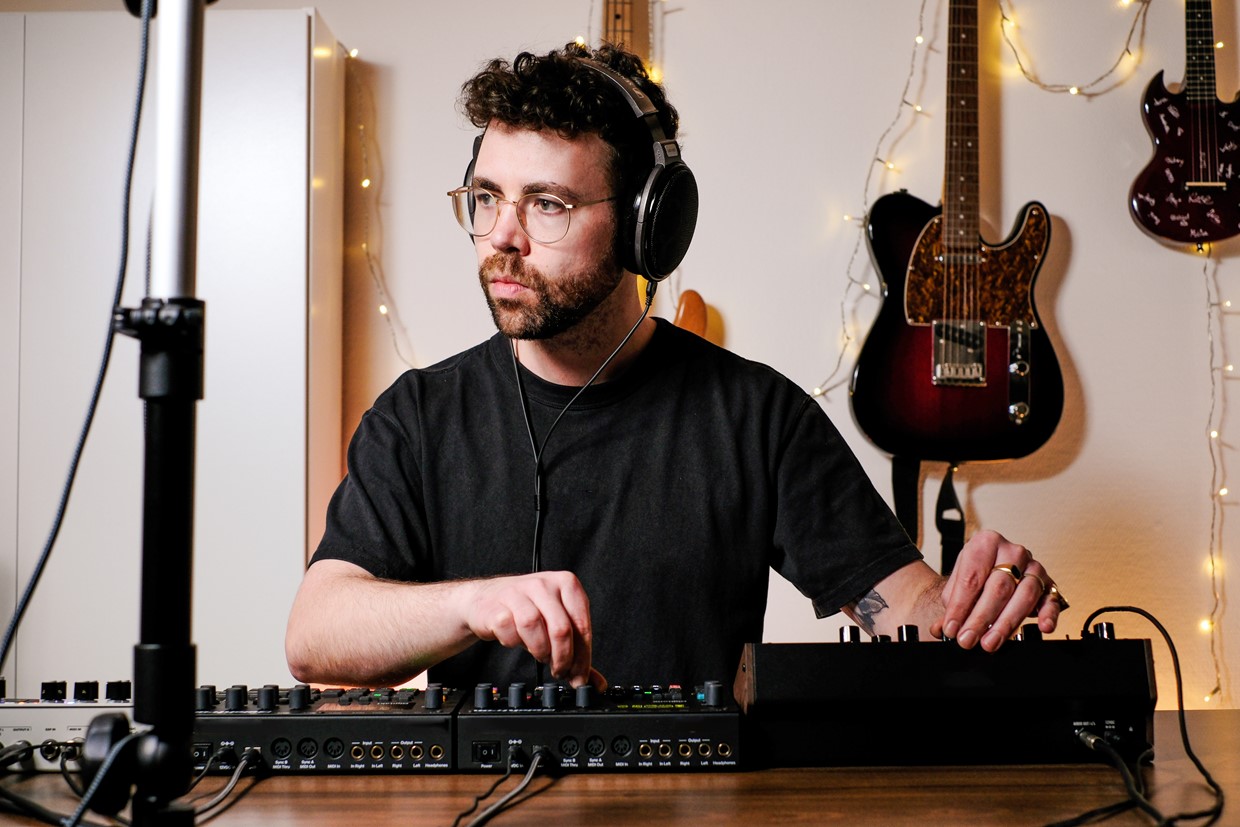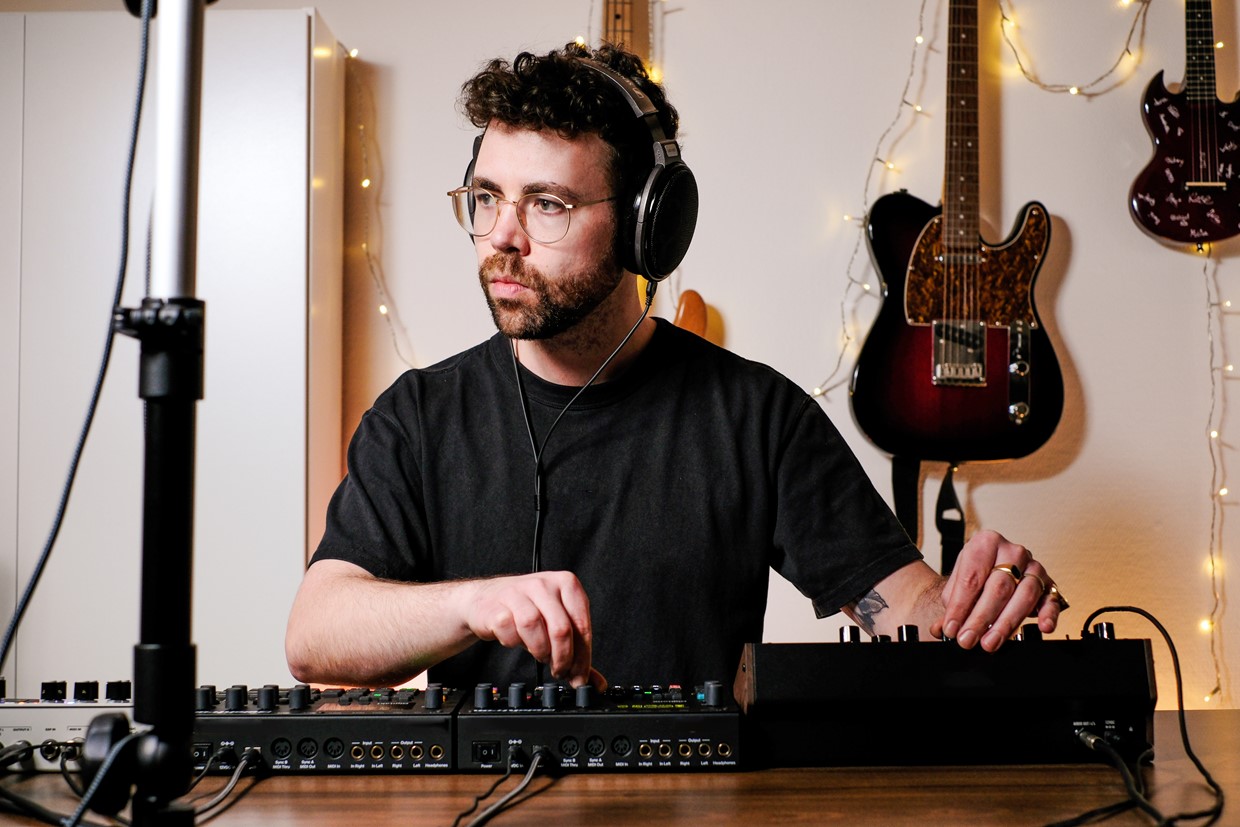 Sennheiser headphones and speech-enhancing devices enable the wearer to hear every detail.
Truly personal hearing care
Every year, millions of people receive professional hearing care at our clinics and stores in 20 countries. AudioNova is Sonova's best-known brand in this market.
Audiological Care at Sonova is an end-to-end service, spanning assessment, diagnosis, counselling, hearing solutions, and after-care from highly trained professionals. Every person's hearing is different, which is why our audiologists work with each customer to find a solution that provides comfort and performance for their budget.
The relationship between customer and audiologist extends beyond diagnosis of a hearing problem. Maintenance visits and check-ups provide regular contact, often over many years. Since hearing loss can progress over time, this after-care ensures customers continue to receive personalized support and solutions.
Innovation across our brands does not only apply to products. The World of Hearing stores offer a state-of-the-art customer experience that's very different from the traditional clinic.
"My hearing aid has brightened up my life."
Hao Shen Rong, AudioNova customer, China
Hao Shen Rong had been looking forward to immersing himself in his hobbies in retirement. His passions are calligraphy and the guqin, a traditional Chinese stringed instrument of great subtlety that requires a sensitive ear to play. Having lived with worsening hearing impairment for many years, it was his struggles with learning the guqin that led him to visit his local AudioNova store to consult an audiologist.
"I realized I could not put this off any longer," he says. Hao Shen Rong was diagnosed with age-related hearing loss in both ears. His Phonak Audéo Paradise hearing aids were fine-tuned through follow-up visits and over WeChat messages with his audiologist. With the elegant sound of the guqin providing the soundtrack, he is now enjoying the retirement he always wanted.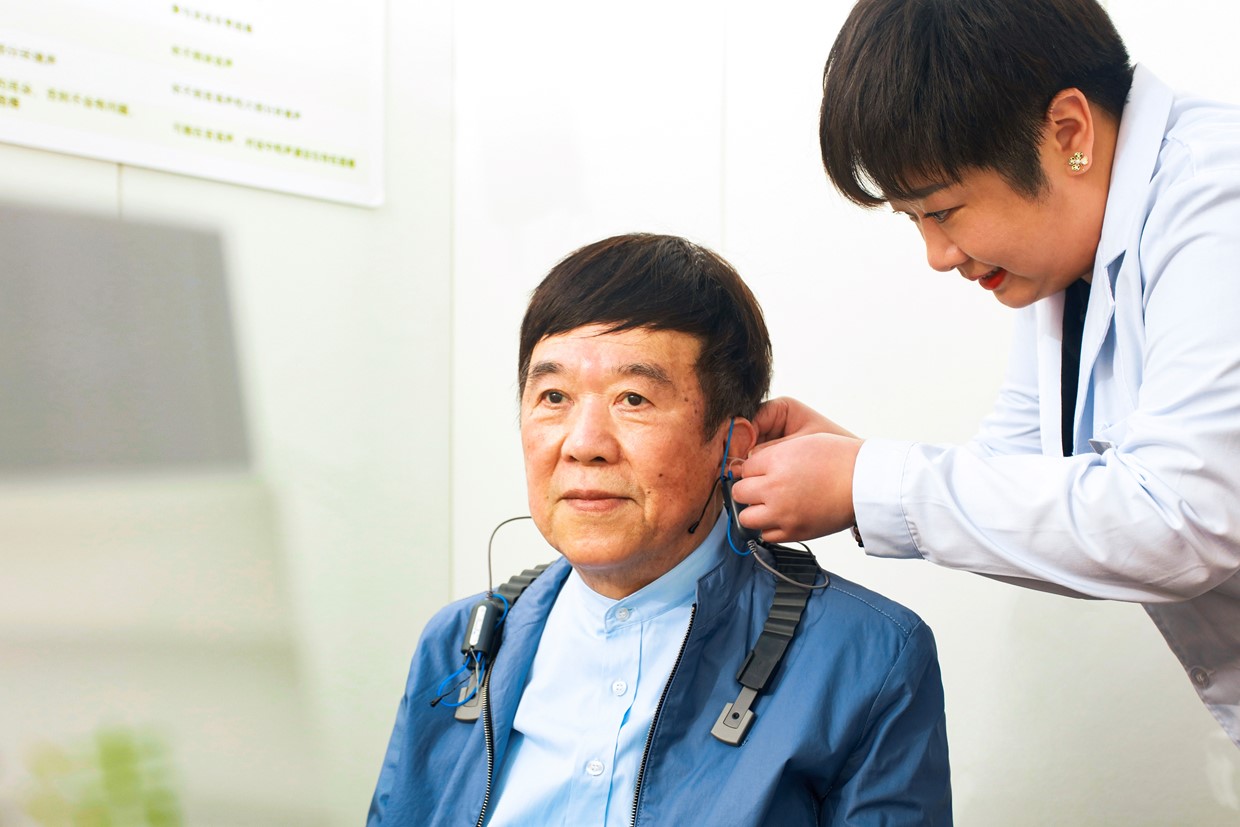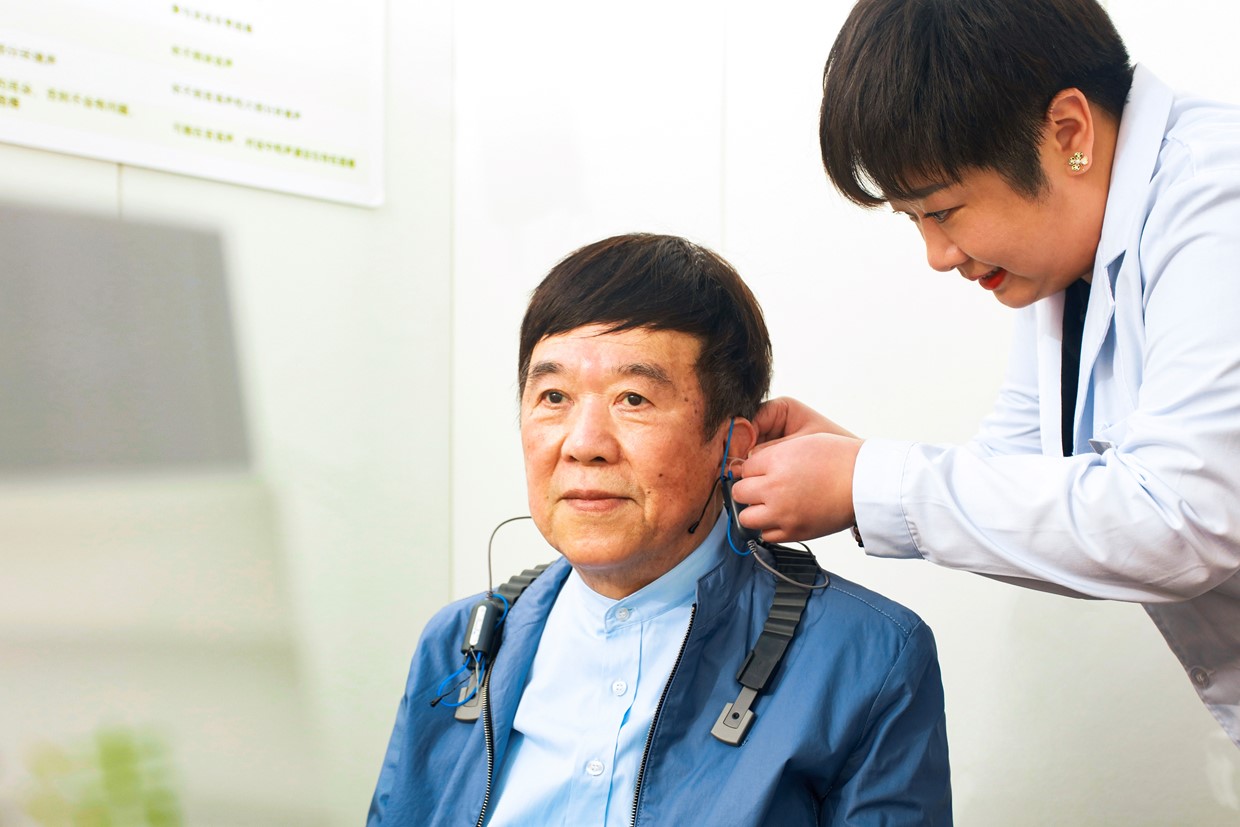 Our clinic and store network provides local access to professional audiological care in 20 countries.
Innovation for life
Advances in connectivity and digital compatibility are driving the evolution of the hearing aid and its role in everyday life. Our Hearing Instruments business aims to provide hearing care professionals with solutions that make a positive difference to the lives of their customers.
Hearing loss should not prevent anyone from enjoying a healthy, active lifestyle, which is why our Phonak brand has a hearing aid that's waterproof and sweatproof. No-one should have to plan when and where they will be able to hear either. The Blu family of hearing aids from our Unitron brand adjust automatically to changes of environment to provide amazing sound in every situation.
Innovations like these help increase adoption of hearing technology. Many people diagnosed with hearing loss are reluctant to wear a hearing aid immediately, and it can take years of living with hearing loss before they do. We want to help remove that stigma so more people can live their lives to the full.
"Phonak's innovation makes it easier for my customers to accept hearing aids."
Steve Reinshuttle, hearing care professional, US
Having tried lots of hearing aid brands across his chain of 16 clinics in Florida, Michigan and Minnesota, Steve Reinshuttle knows what works best for his customers and for his business.
The quality of the hearing aids from Sonova's Phonak brand eases customers' concerns about living with hearing loss – and when they choose Phonak, Steve finds he doesn't have to deal with many product returns.
Steve says Phonak's commitment to innovation in audiology is second to none. And since his field of expertise is audiology rather than marketing, he really appreciates the business support that Phonak provides. He says, "I've been able to grow my business considerably thanks to Phonak's products and their commercial experience. That's why I love doing business with Phonak."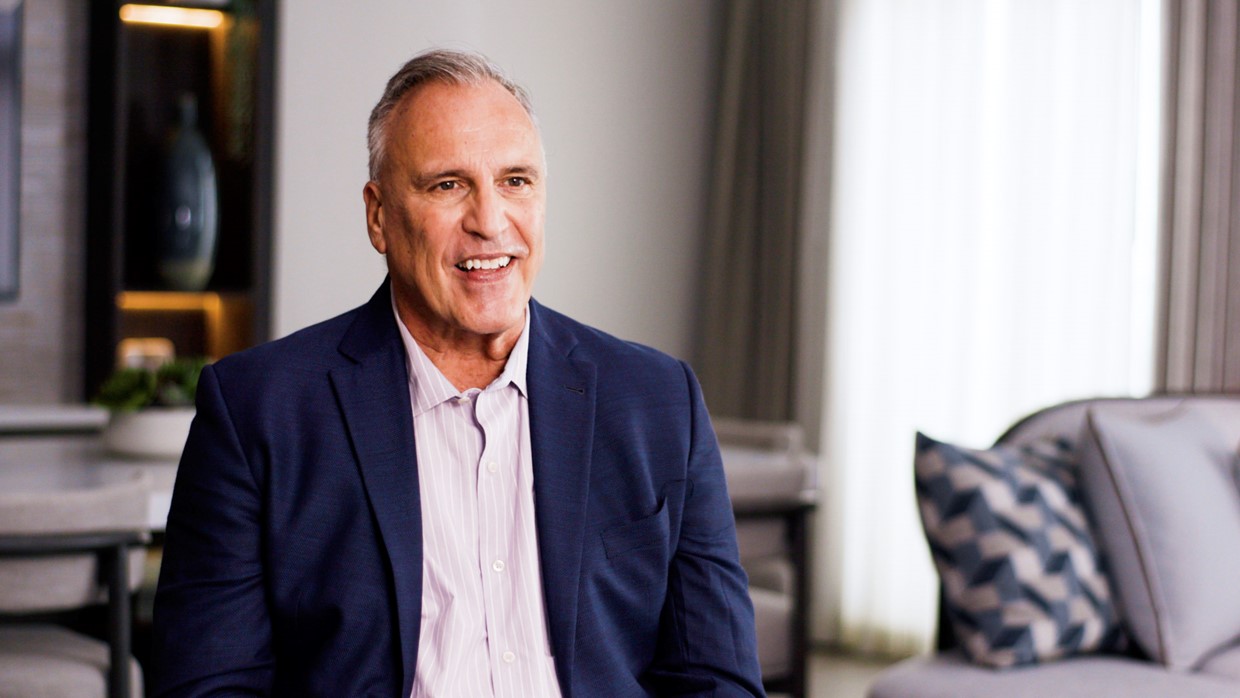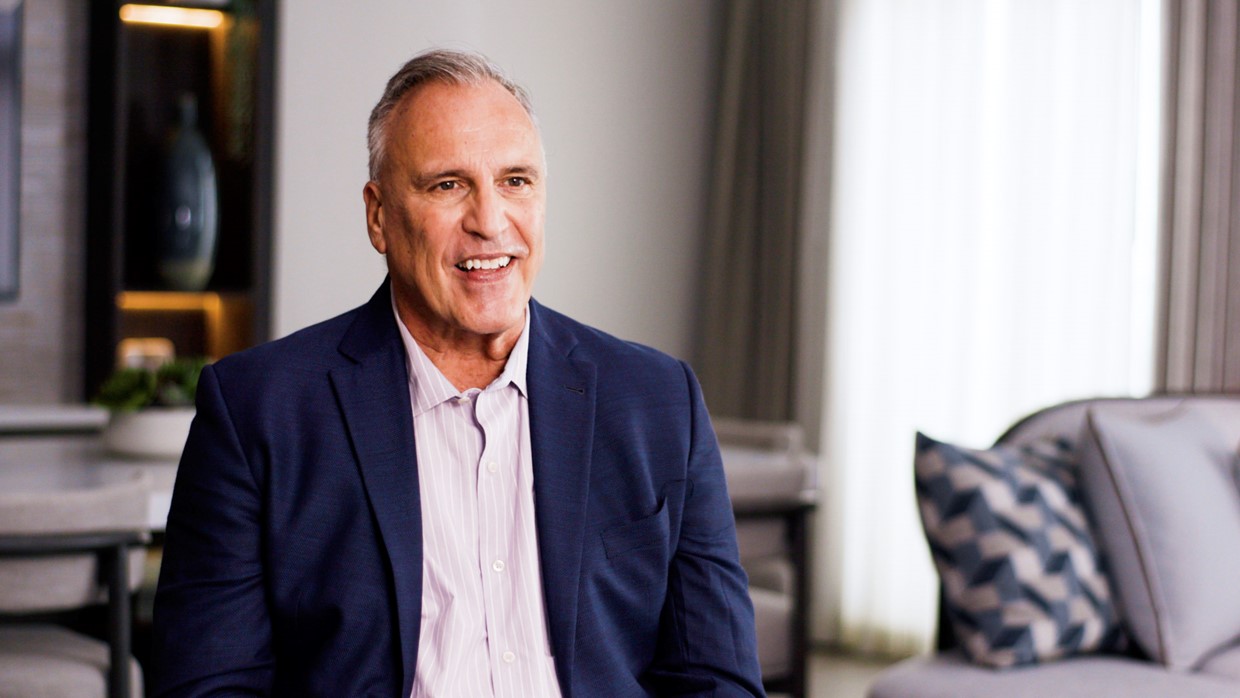 As well as supplying hearing aids, we help hearing care professionals serve their customers through training, education, marketing and business support.
Experience every moment
For children and adults whose hearing loss is beyond what a hearing aid can help with, cochlear implant technology can be life-changing. Our Advanced Bionics brand is a pioneer and leader in this field. Their implants use the latest breakthroughs in hearing technology and draw on skills in sound quality and processing to exceed what most hearing aids can do.
Advanced Bionics was the first to introduce a sound processor especially for children. In addition to providing clear sound in classrooms, playgrounds and other noisy environments, the Sky CI™ Marvel supports children's learning and development by connecting with tablets, laptops and other digital devices via Bluetooth®.
"Imani's hearing allows us to connect in such a beautiful way."
Imani Fair, Advanced Bionics customer, US
Imani was just nine years old when she was diagnosed with severe hearing loss. Her mother was worried Imani would not be able to have all the experiences a young girl should have. But getting a cochlear implant from Advanced Bionics has enabled Imani to live the life she wants.
Little triumphs – like visiting the nail salon and getting her nails done just how she wants them – have helped her grow into an independent young woman who's studying for a college degree. Her cochlear implant hasn't stopped Imani from being a cheerleader, or working in a day care center. Her mother tells her, "I'm so grateful you can hear me say how proud I am of you. You are super amazing. You are unstoppable."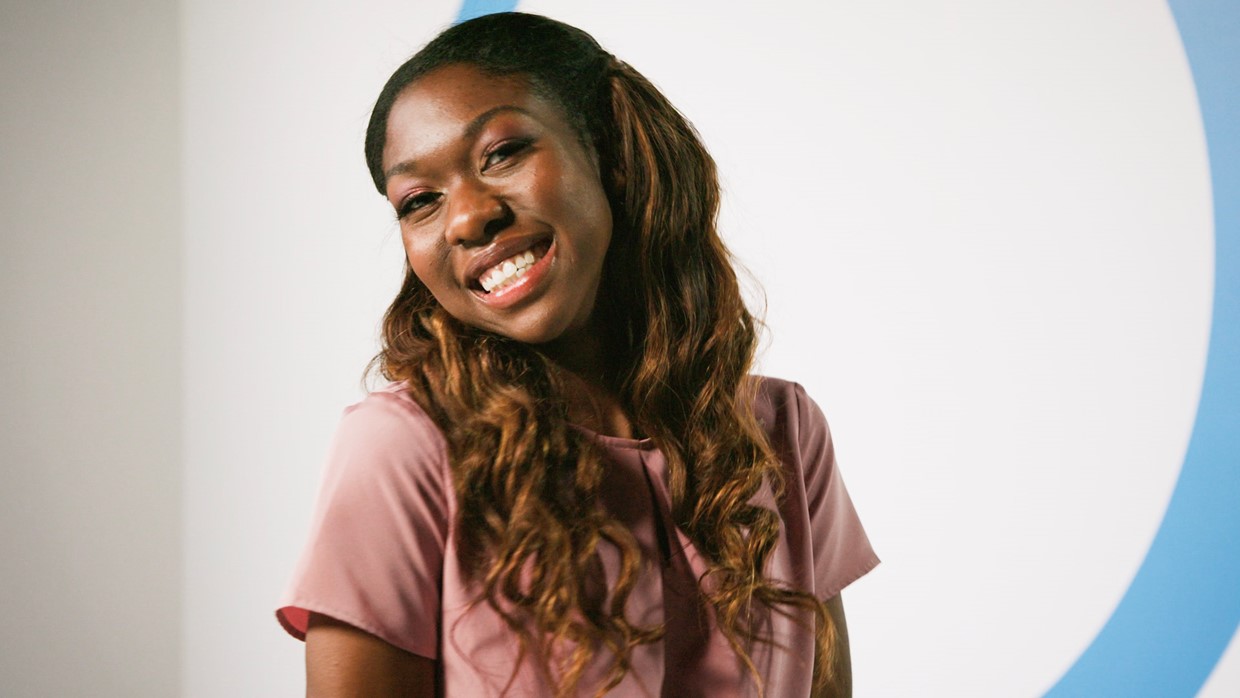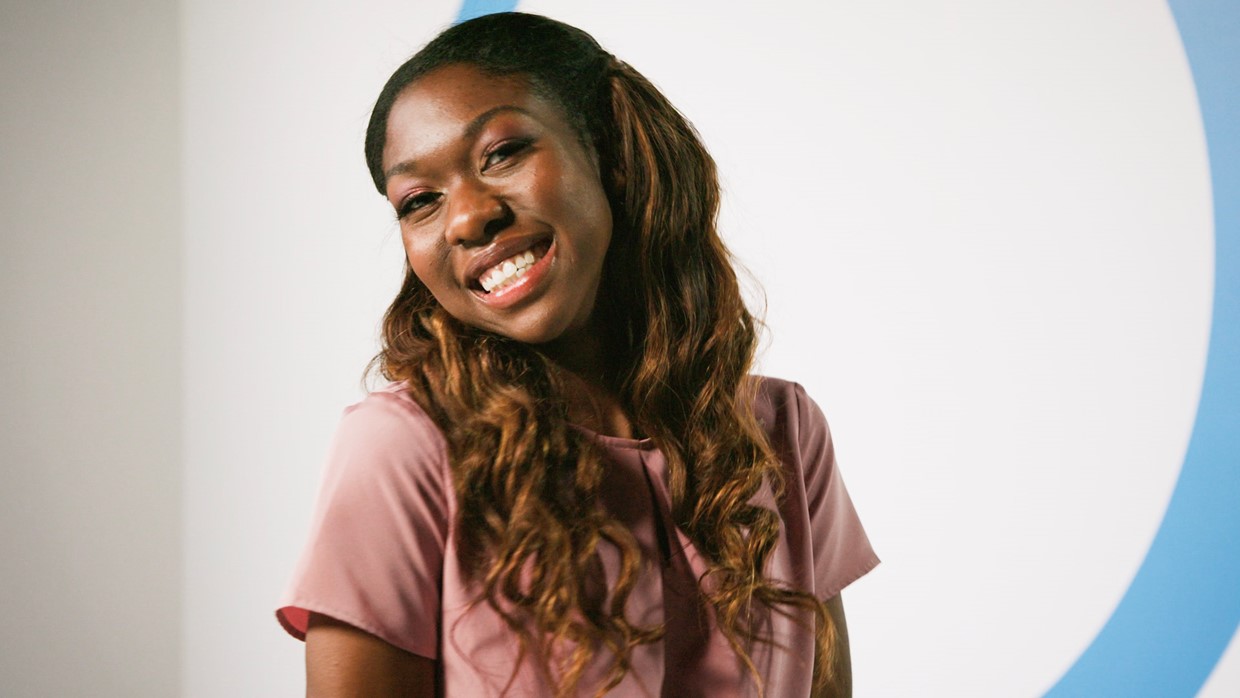 Sennheiser is a registered trademark of Sennheiser electronic GmbH & Co. KG and is used under license by Sonova

The Bluetooth® word mark is a registered trademark owned by the Bluetooth SIG, Inc. and any use of such marks by Sonova AG is under license.