Hearing Instruments business
From teen to teen

Sonova's Teen Advisory Board has successfully helped its Phonak brand connect more effectively with its Generation Z target demographic. A group of hand-picked youngsters have been encouraging their peers and comparing notes on their experiences of living life with hearing loss.
Ellie Warren inserts a delicate-looking thread through the little apertures in the last few crystals and knots them up. She loves shiny things. The jewelry, which she has designed and created herself, is finished: two stars, made from violet and white crystals. She attaches the trinkets to her hearing aids and tries them on. Ellie calls them "hear rings", earrings for her hearing aids. "Jewelry helps me express myself. Most people notice my creations first and only spot my hearing aids afterwards, so I can start a conversation about hearing loss. Little children in particular like the colorful stones. I explain to them what it means to be hard of hearing and try to do my bit to chip away at prejudices," explains the 16-year-old.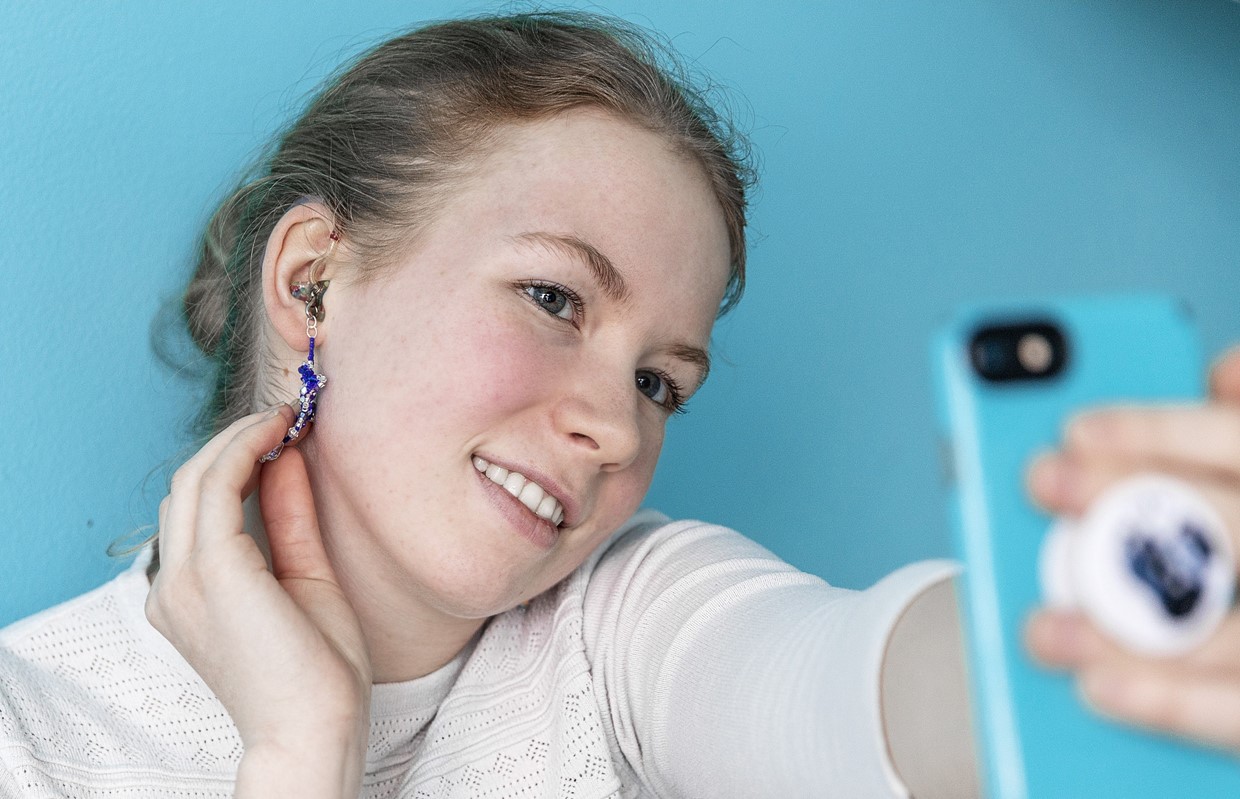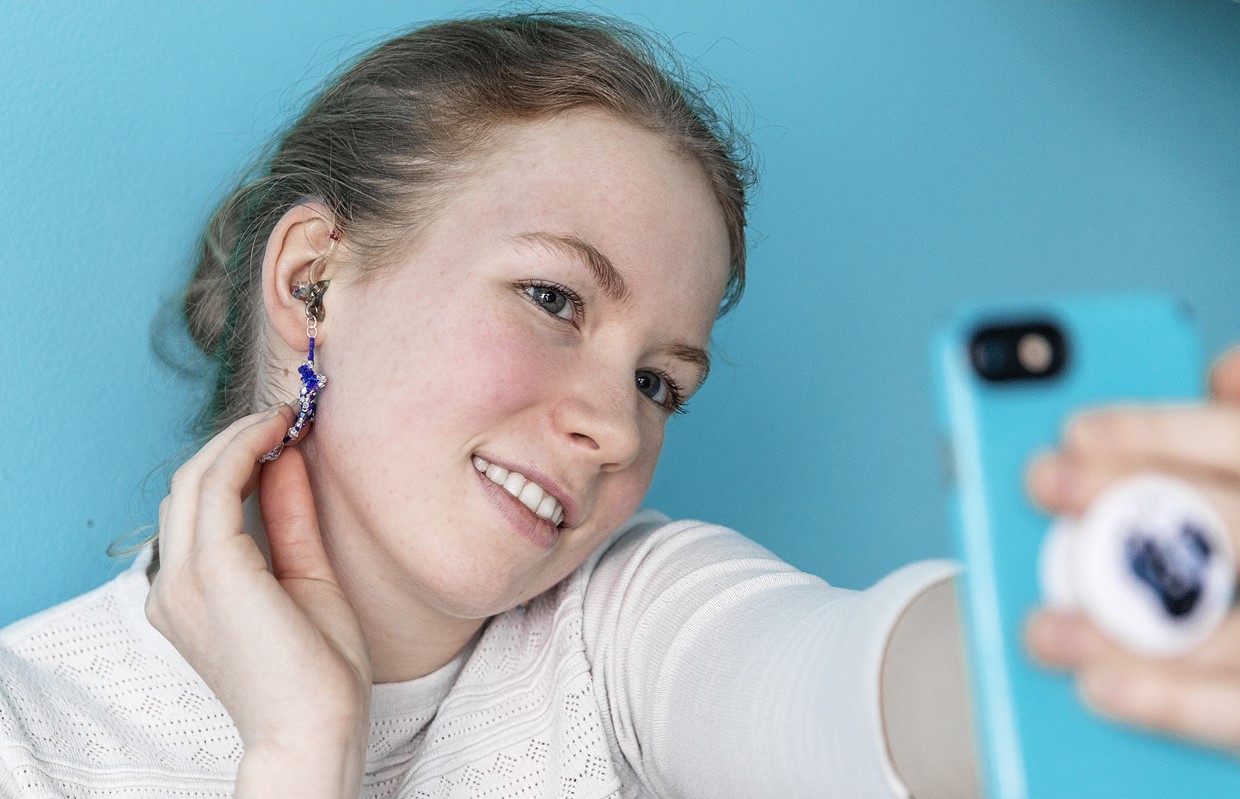 The high school student from Ohio, USA, has been a member of Phonak's Teen Advisory Board for a year. The program, which was launched by Sonova brand Phonak in September 2018, is designed to appeal principally to adolescents and is intended to give them a better understanding of the challenges facing young people with hearing loss. Marketing Communications Manager Cecilia Zugaib, who is in charge of the Teen Advisory Board, explains: "We had had lots of projects for teenagers in the past, and our experiences there had shown that teens are more comfortable communicating amongst themselves than directly with a company. Our teen advisors want to encourage their peers and show them ways of living their best lives with hearing loss. This prompted my colleague Angela Pelosi, Director Global Audiology, to put together an advisory team of teenagers so that they can communicate with their peers, compare notes on their experiences and become role models for other teens and children." A competition to find candidates for the pilot project was announced in the USA and Canada. The application form, which was mainly circulated via NGOs, teachers, ENT specialists and pediatricians, attracted responses from more than 50 candidates who submitted audition videos. The successful applicants for the Teen Advisory Board were selected from these, and there are currently seven on the roster.

Ellie is one of them. "I happened to be at a camp where I do voluntary work when I got the call. I was ecstatic, and very excited about the first meeting with the other participants. I think there's a special connection between people with hearing loss, and this is definitely the case on the Teen Advisory Board. We have made lots of new friendships and when we meet, we end up sitting in the hotel lobby in the evening and talking late into the night."
Cecilia Zugaib explains the key selection criteria for Phonak's team of experts: "We were looking for young people with different types of hearing loss and for a mix of personalities. The idea was that they would act as role models for their peers and take an active role on the board." But what exactly does that mean? The adolescents are encouraged to address topics relevant to teenagers in a range of formats (such as videos and posts) and upload these to their own social media channels and Phonak's sites. The teen advisors also write articles about their lives and daily routines for HearingLikeMe, a news and lifestyle website for people with hearing loss that is sponsored by Phonak. "The goal is for a member of the Teen Advisory Board to publish one article a month," says project leader Cecilia Zugaib.
Ellie has already written several contributions for HearingLikeMe, including pieces about her daily life in a family in which three of the four siblings (including her) are affected by hearing loss.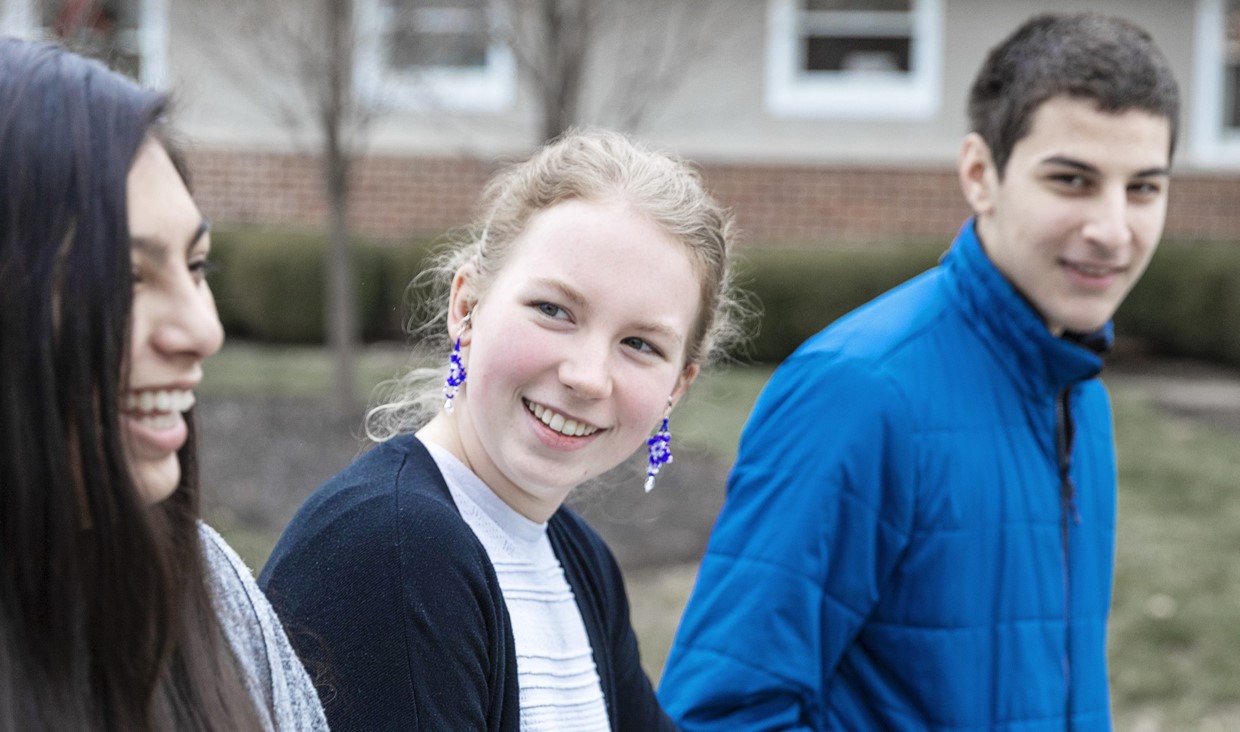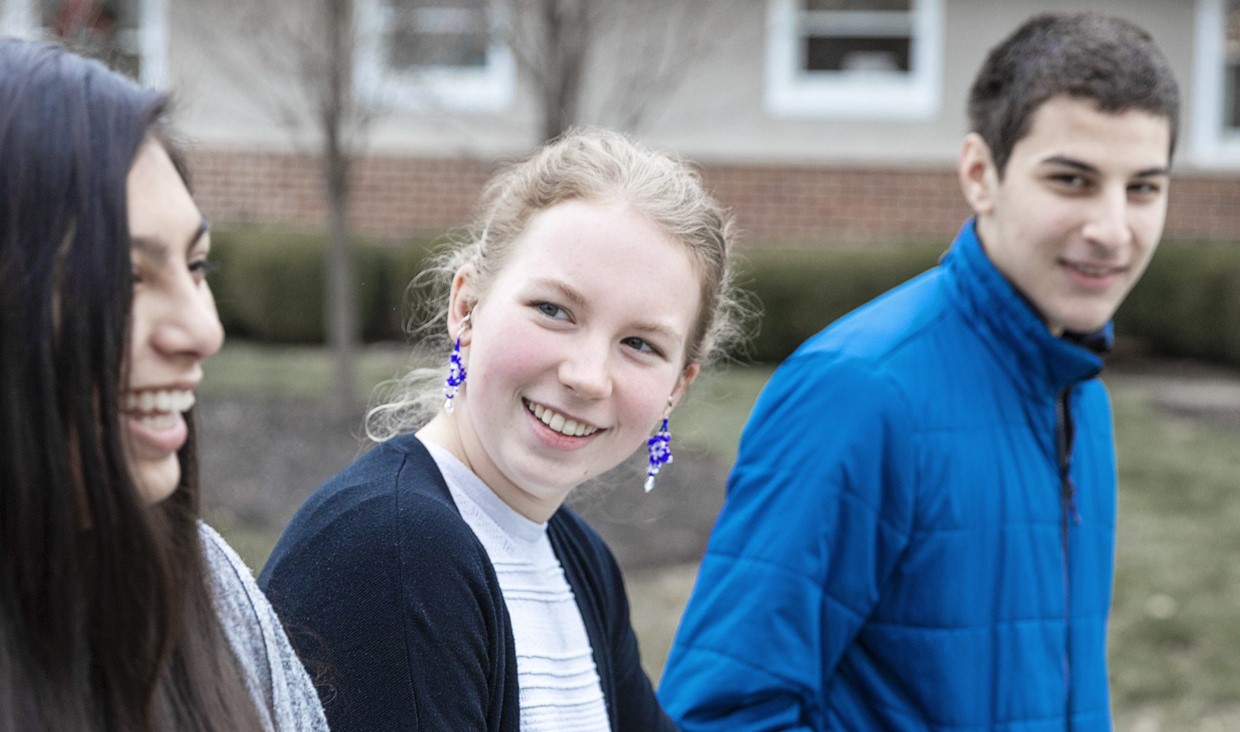 The project leader believes that Phonak's strategy of reaching out to young people with this kind of communication is paying off. "Based on comments by lots of teenagers who follow our teen advisors on social media, we know that they have been benefiting from the advisors' recommendations and that switching over to Phonak Marvel products has been a game-changer for them."
It is not just in these external communications that the positive effects of the project have become apparent. As all the members of the Teen Advisory Board will receive the newest devices, such as Audéo Marvel, Sky Marvel and Roger microphones, they are simultaneously test subjects as well. Ellie, for example, is scheduled to be fitted with the new Phonak Sky Marvel-SP devices. User experiences with the devices and the specific technical requirements of this target demographic are gleaned from regular telephone conversations and questionnaires – what, for instance, can the devices do for a school student's day-to-day life? What particular extra technical options are on the teens' wishlist?
Ellie speaks on the phone once a month to discuss things with her contacts at Phonak, including Cecilia. She also takes part in webinars and the teen advisors catch up online every two months. The information gathered is useful for a range of departments, says Cecilia Zugaib. "Colleagues from marketing, pediatrics and R&D have come up to me to say so – the whole Sonova community can learn from the experiences of our teen advisors." This success has meant that the pilot project has been recommissioned and is to be extended in a similar form.
After a year on the Teen Advisory Board, Ellie's experience has been extremely positive as well, as she enthusiastically recounts: "Thanks to the program, my self-confidence has improved by leaps and bounds. It has also helped me to find my bearings in certain social situations more easily. The program gives teenagers affected by hearing loss tremendous opportunities to connect with one another."