Feature story:
"Being able to hear makes me feel alive"
Natália Martins is a professional volleyball player who wears hearing aids made by Sonova brand Phonak. Having worn hearing instruments since losing her hearing in childhood, she is able to interact freely with the outside world and has even secured a place on the Brazilian national team. She is now bidding her home country farewell to begin a career in Europe.
A young woman in cream shorts is dancing in the middle of a group of samba drummers, a faraway look in her eyes. The bewitching Brazilian beats have brought a beaming smile to her lips. Natália Martins loves samba, but the hypnotic rhythm would be no more than a distant murmur for her without her hearing aids. Natália was four when a doctor diagnosed her with 70% hearing loss and, at the age of six, the little girl was fitted with her first hearing aids, which she tried very hard to look after. "Even back then, I had a sense that the world was just a black void if I couldn't hear," she explains. Despite taking the best of care, she lost one of the devices a few years later and had to wait twelve long months for a replacement. Throughout this time, she was obliged to sit in the front row at school, keeping the teacher's mouth in eyeshot in order to read her lips. Her balance was also adversely affected during this period.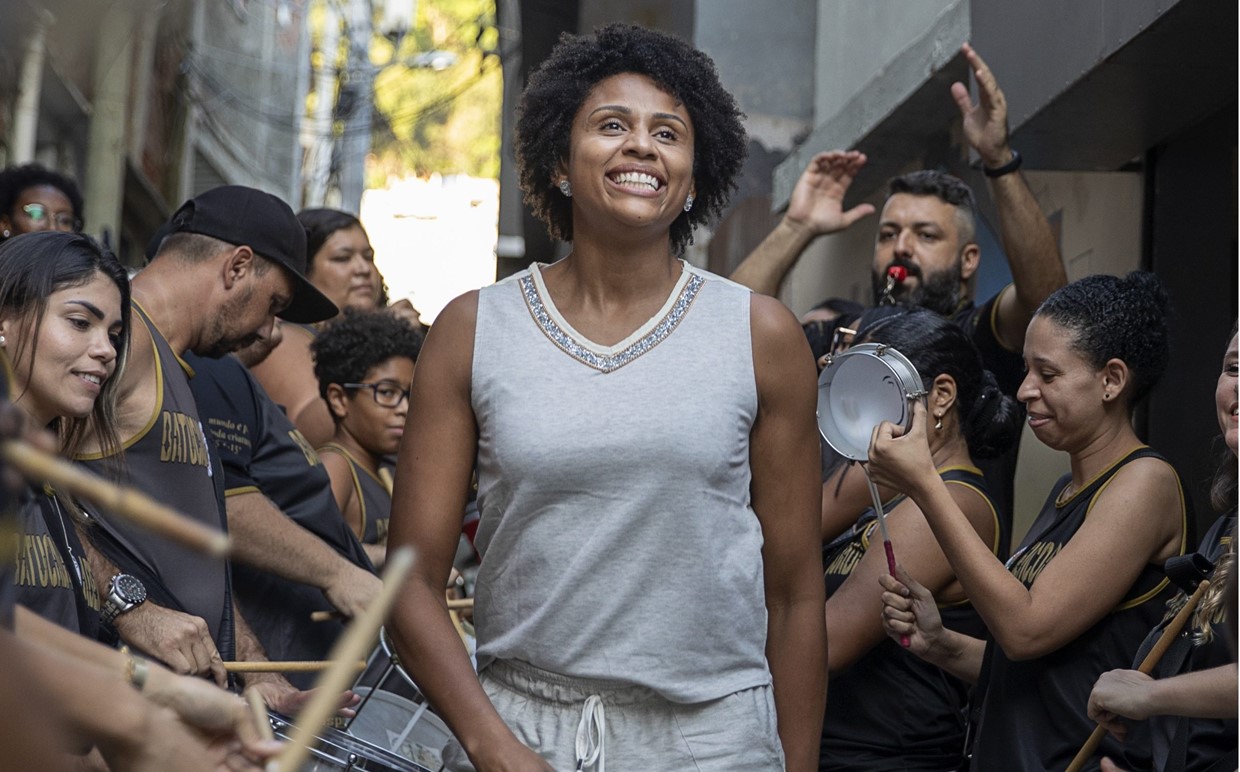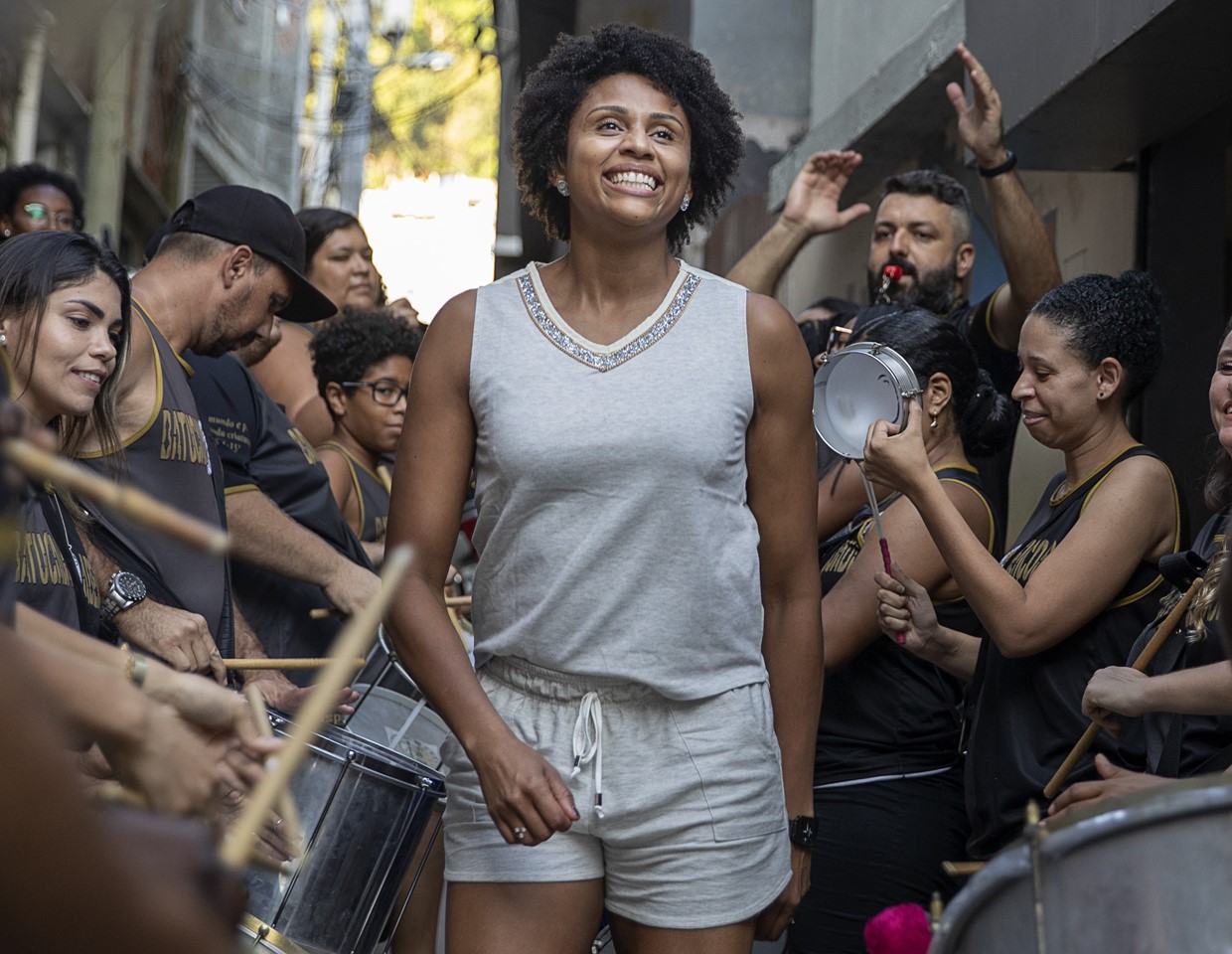 Natália's mother wanted to give her daughter the chance to lead an independent life, even with hearing loss, so she sent her child to a regular school and nurtured her talent for sport. As Natália was pushing 5 foot 7 inches in height at the age of 11, one day her gymnastics teacher suggested, "You should try volleyball!" From that moment on, life for the tall adolescent changed forever, and she soon realized that she wanted to make a career of the sport. She had the talent – but would she be able to make the cut with her hearing loss? One day, she gathered up the courage to post this question on the website of her idol, Bernardo Rocha de Rezende, Brazil's greatest volleyball trainer of all time: "I want to achieve what you have achieved, but I have hearing loss – do I still stand a chance?" A single click, and the question was sent out– and an answer received. "You will need determination, perseverance and strength – you can achieve anything with that," wrote the seasoned pro, and Natália felt like she was walking on air. She has become Brazil's first professional volleyball player living with hearing loss and has managed to make the leap from a local side to the Super League and the country's national team. She says she will never forget her hero's advice as long as she lives.

She is helped on court and in training by her regularly upgraded hearing aids, which are capable of differentiating individual sounds ever more clearly. Natália has been experiencing hitherto unknown noises and tones: "It felt almost miraculous that I could suddenly understand the words of the songs the fans of our club, Osasco, were singing – previously I had only been able to make out melodies," says the grown woman with childlike excitement. A number of her teammates have jokingly claimed she deliberately turns off her hearing aids during training so she can't hear the trainer's criticism. Natália bats away the accusation with a laugh: "Come on, it's been ages since I've done that!"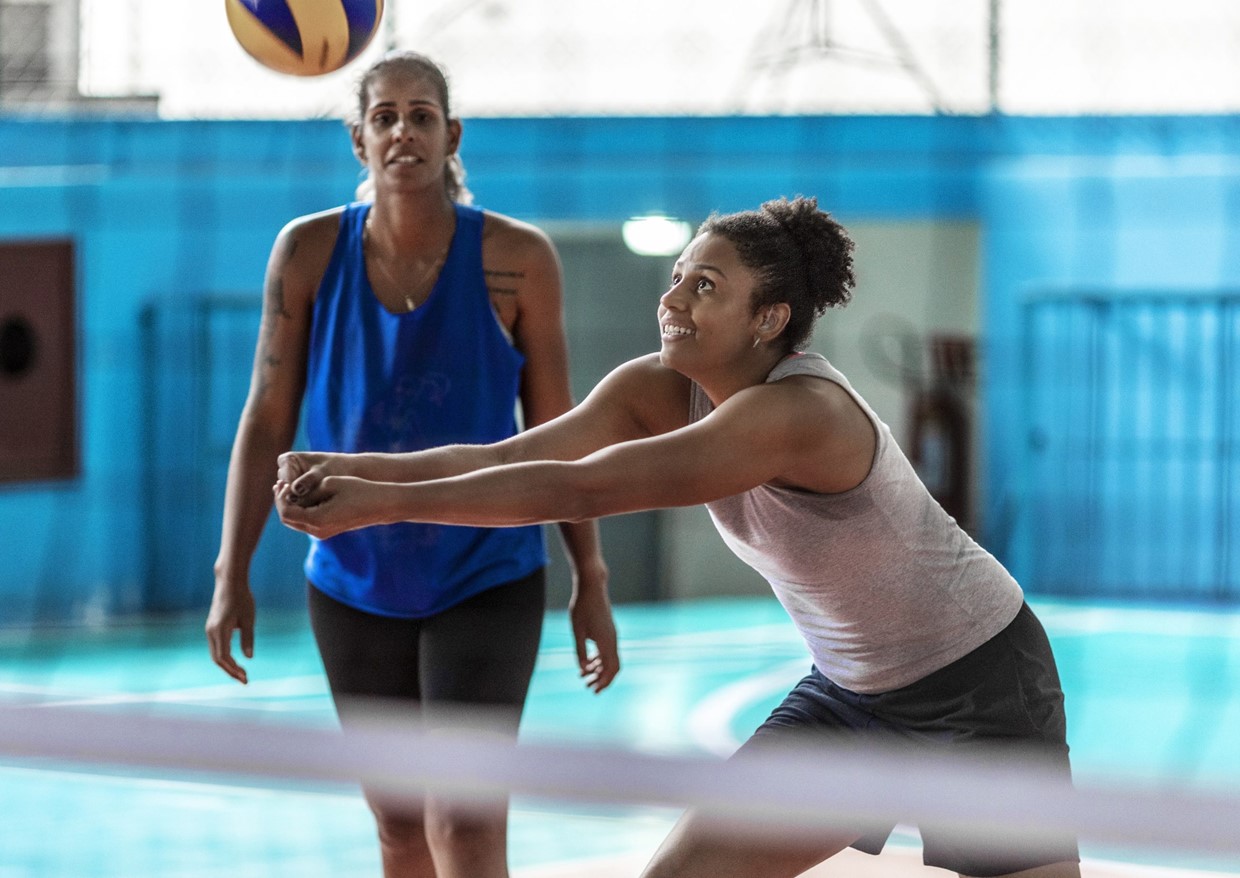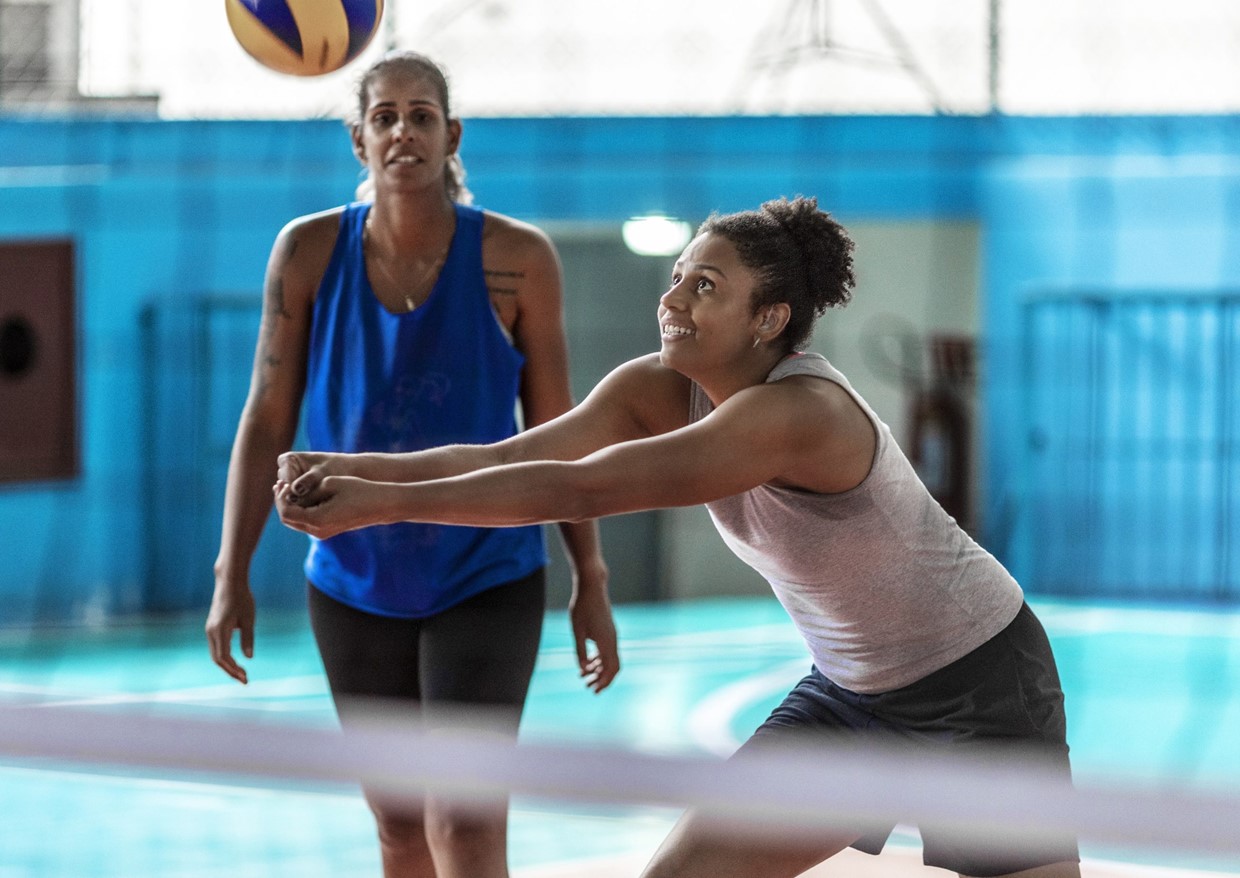 Natália loves her job, and her humorous, helpful personality have made her popular with her teammates. Everything seems easier when she's around, as Natália has a rare talent for being happy. She loves the silence in the changing room before the game, when she summons up her concentration and the adrenaline is pumping through her veins, giving her goosebumps. The roar of the cheering fans is one of her absolute favorite sounds. Her hearing aids have long since become part of her body. She puts them in first thing after getting up in the morning and takes them out only when she goes to bed. The Phonak NaídaTM hearing aids are invisible to the outside world under her shoulder-length hair, but when she turns them on, it is like inviting the whole world into her life. She was initially unable to make phone calls with her hearing aids because there were too many echoes, but the devices' constantly evolving technology soon fixed that problem. Whenever she meets people with reservations about opting for a hearing aid she asks them: "Why not? It gives you far greater quality of life and makes you feel alive."
Despite her positive demeanor and formidable will power, Natália is still grateful for the support of her mother – and her husband. She met 6 foot 7 inches tall Peterson Henrique when she was in her mid-20s, and they married in 2012. The 40-year-old self-employed businessman has been by her side wherever her career has taken her – first to Brasilia, then to Osasco near São Paulo, and now on to Europe. Even the thought of leaving her family and friends behind is making "Nati", as the fans call her, feel a little uneasy, but she is not one to waste time dwelling on gloomy thoughts: "I'm working up my courage and looking forward to the new challenges ahead!" Before her departure, she took a trip to Rio de Janeiro with Peterson to say goodbye to her friends and the familiar sounds of home: she is saying her farewells to Brazil. They stroll through the bustling artists' quarter of Santa Teresa, where Natália drinks in every noise, from the engine sounds of the familiar old trams to the jokey banter at the market, in the melodic cadences of Brazilian Portuguese. Natália listens intently to the waves on the beach at Copacabana and enjoys the view of Rio from the hill at Morro da Babilônia. She makes her way down to where more than three dozen samba drummers await. The members of Batucada Abençoada, who have made it into the Guinness Book of Records as the world's largest samba band, have prepared a farewell serenade in a surprise organized for her by her husband. Natália listens entranced as the rhythm takes over. Dancing sensuously amongst the drummers, she spins round and round, showing life her beaming smile.