Strategy and businesses
Audiological care business
We deliver excellent service and expertise with the most technologically-advanced solutions for all types of hearing loss through one of the world's largest store networks.
Sonova's audiological care business is expanding through a combination of organic growth, new store openings, and acquisitions. We bring together respected local audiology networks and develop them through shared product lines, training, processes, and support functions into a lean, efficient, and capable global growth platform.
Our organic growth strategy calls for increased productivity through efficient lead generation and improved in-store conversion rates. We are also raising the pace of new store openings, using geo-targeting to identify the most suitable locations to fit with our existing operations. Today we have over 3,500 stores and clinics, employing more than 7,000 people across 18 key markets.
The consumer is at the center of all our activities. We draw on Sonova's deep expertise to offer the best audiological solution for each consumer need. We focus intensely on service to ensure the best consumer experience at every point of contact. And we spread the benefits of Sonova's uniquely broad product portfolio by offering the best value-to-price ratio at every technology level.
We changed the name of our business from "retail" to "audiological care" for one simple reason: care is what we deliver. By far the largest proportion of value we add, both for the consumer and for our business, comes from the dedicated work of our trained audiologists: diagnostics, fitting, counseling, after-care. The hearing instruments we sell are the means to establish life-long relationships based on service and expertise. This defines us far more than simply retail distribution.

Key areas of activity
Innovation
The launch of Phonak's industry-leading Marvel technology platform was the first to be rolled out globally under the Phonak brand in our audiological care business. Our network was deeply involved in the launch process from the first R&D presentations, allowing our audiologists to be fully trained in Marvel's capabilities and familiar with its suite of eSolutions before the surge in consumer demand. It was a vivid demonstration of the potential of our vertically integrated business model: consumers receive the most up-to-date solutions and services at the moment each new innovation appears on the market, and all of our hearing care professionals have full access to the well-respected Phonak brand.
We are also sharing our wealth of expertise with consumers by extending the range of services we offer from treating hearing loss to related areas like tinnitus, balance problems, and hearing protection. Our World of Hearing store concept, now being piloted in the Netherlands, presents us as the provider of comprehensive solutions for anything to do with the ear; we plan to expand this concept in other major markets during the coming year.
Market and consumer access
As a consumer-centered business, we are keenly aware of the broader social trends that affect our market. Most important is the technological sophistication and self-determination of the fast-growing baby boomer segment. They are internet-savvy, although many still prefer face-to-face in-store service to online selling. They are interested in performance and features more than brands, expect excellent sound quality and connectivity, and are willing to pay for superior services. Most of all, they want choice about how and when they have contact with their hearing care professional – so we offer an omni-channel experience right across our stores, call centers, and online presences. It means that we are accessible, with consistent services and messages, at all times and places: the consumer controls the choice of channels throughout the consumer journey.
We engage with this sophisticated consumer base through advanced lead generation systems and targeted marketing campaigns, including television advertising. As an example, we marked the launch of Phonak's Marvel technology by a television campaign specific to our network in Germany, highlighting the fact that our audiological care business is the place to find the latest hearing technology.
Our broad digital presence and suite of eSolutions, from eScreening to remote support, mean that our relationship with the consumer can go beyond simply selling a hearing instrument. We see this as life-long service: not only do we support the experience of using our solutions throughout the life of each product, but we gain familiarity with each consumer's individual situation; we can anticipate how that changes and be ready to assist through the next stage.
We also know, from in-depth research, how a consumer's family and friends influence the choice and successful use of hearing instruments. So we practice what we call "family-centered care," where we invite family members or friends to accompany consumers to every appointment. This helps to build mutual understanding about the consumer's needs and social environment and about the value of good hearing care. By involving the family throughout the consumer's hearing journey we realize higher uptake of our solutions, better adherence to treatment plans, and ultimately greater satisfaction, creating a win-win situation for the consumer and our business.
Continuous improvement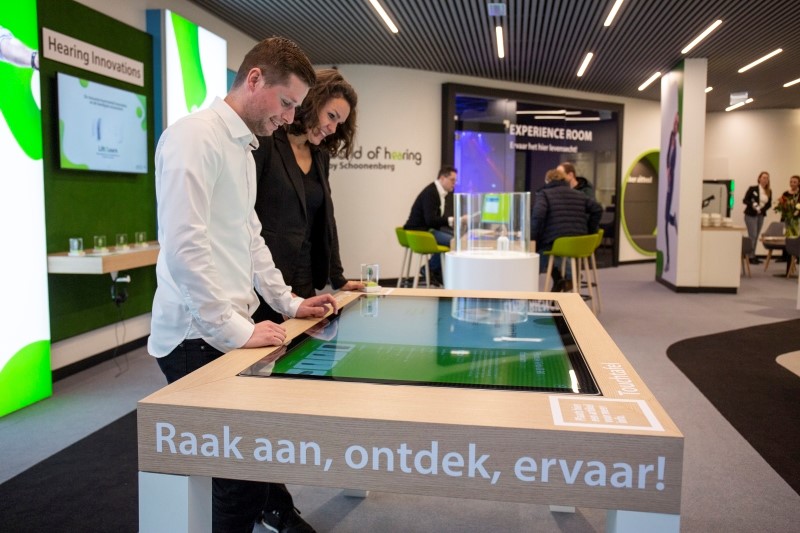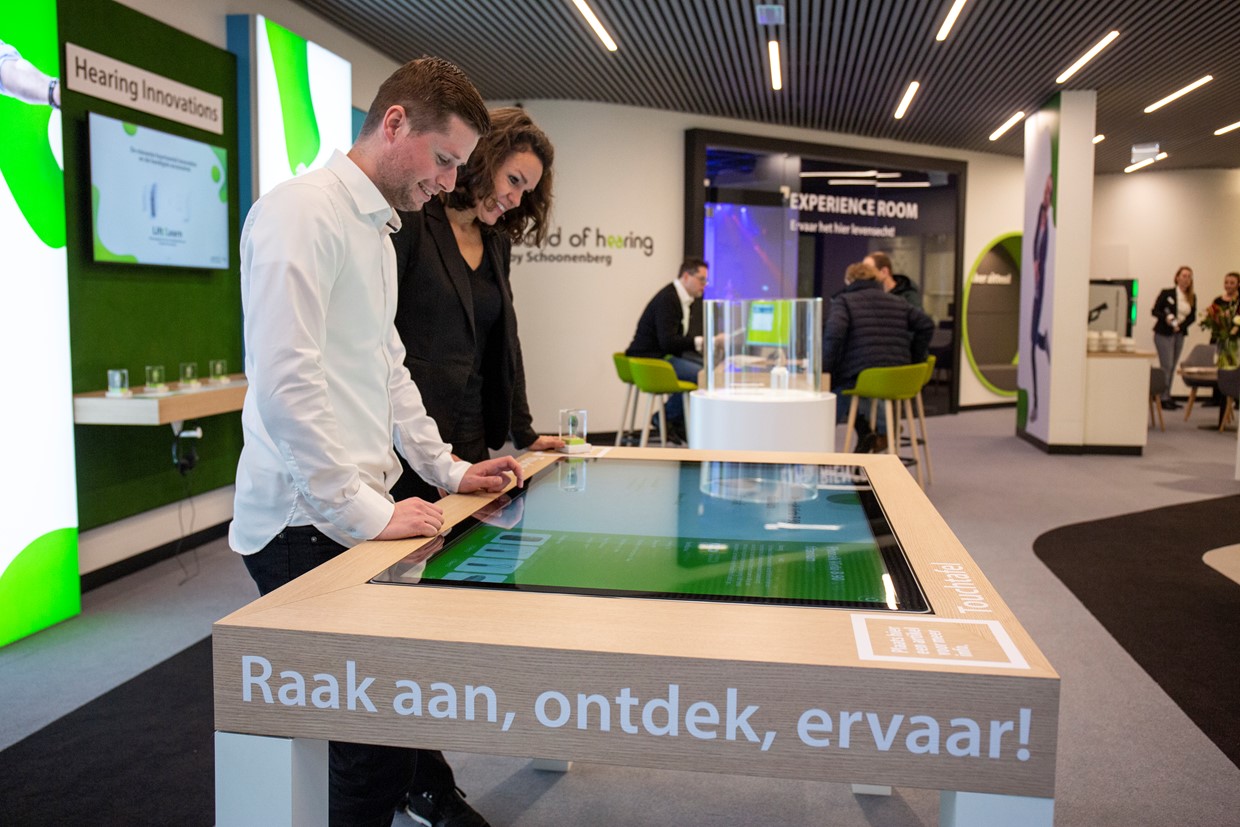 World of Hearing store in Dordrecht, Netherlands
As a business dedicated to providing outstanding care, we want to make optimal use of our hearing care professionals' skills and time. This means matching each consumer's need with the appropriate service. As we roll out our World of Hearing store concept, we will link each of these full-spectrum stores in a "hub-and-spoke" structure with a number of surrounding stores that are optimized for more routine business. This means that consumers have convenient access to more sophisticated services, while audiologists in both types of store have a full yet manageable workload. We are currently expanding this structure to the US with other major markets to follow.
Vertical integration with consistent, best-in-class consumer service depends on a solid shared IT backbone. Having grown by acquisitions over several years, we are determined to achieve the complete unification of our systems. We have begun development of a cloud-based IT platform that will streamline all our operations around the world, supporting our consumer-related digital tools and data, our business processes, and our customer relationship management, sales and marketing functions, including a global consumer database for enhanced lead generation. The pilot version is up and running in Italy and we expect to complete the global project within three years.
Dieser Abschnitt ist nur in englischer Sprache verfügbar.